Focus on Weight Loss in Omaha the Healthy Way
As part of our total commitment to your optimal health, we include nutritional counseling as an integral part of our treatment. Whether you fight with fatigue or are struggling with weight loss in Omaha—or literally any other health problem—a focus on good nutrition is essential! As we seek to remove interference (misalignments/subluxations) from your spine so that your nervous system can function at its top levels, we also teach and support patients as they make healthy nutrition and lifestyle choices that enable them to heal from the inside out. This multi-faceted approach to health and Omaha weight loss is what sets our treatment style apart.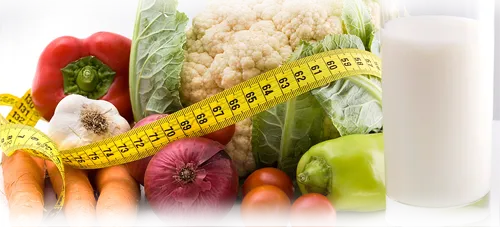 Put Our Omaha Weight Loss Program to Work for You
Here at Chiropractic Health Clinic, our Omaha weight loss program has helped hundreds of patients learn the basics of good nutrition and apply them in their lives for lasting results. Good nutrition impacts literally every aspect of your life and is particularly important to us as chiropractors. For one thing, we have noticed that it is much more difficult for our overweight patients to be able to maintain a healthy posture over the long term.
Excess weight pulls down on the muscles that support the spine, which gradually pulls the vertebrae out of their optimal position. This leads to more pinched nerves. These patients struggle more often with recurring bouts of back pain, neck pain, knee, hip and shoulder pain, sciatica and even things like headaches, fatigue and allergies. By helping our patients shed these excess pounds, our Omaha weight loss plan improves their ability to maintain a healthy posture and better health overall.
Adopting better nutritional choices is also important for other reasons. We all know that old saying, "you are what you eat." This is true. If you are eating a diet filled with empty calories, refined flours and sugars and overly-processed foods full of artificial ingredients and preservatives, your entire body is going to have to work extra hard to process those things. These things wreak havoc on your immune system, your metabolism and your nervous system. Toxins build up and prevent your body from being as healthy and energetic as it could be. Our Omaha weight loss plan is not just about shedding pounds—it is about removing the things from your diet that are hurting you.
At the same time, we train, coach and support our patients in making optimal nutrition choices that really nourish them. We concentrate heavily on fresh, organic fruits and vegetables, complex, nutrition-dense carbohydrates, healthy fats and proteins and proper hydration. We also focus on flavor. Many herbs and spices not only make your healthy food delicious, but they pack a powerful therapeutic punch as well. For many patients, we also recommend supplements to help them fill nutritional gaps or accelerate their healing from certain conditions.
Let your food be your medicine—call us today at (402) 778-5470 to learn more about how good nutrition can change your life for the better.