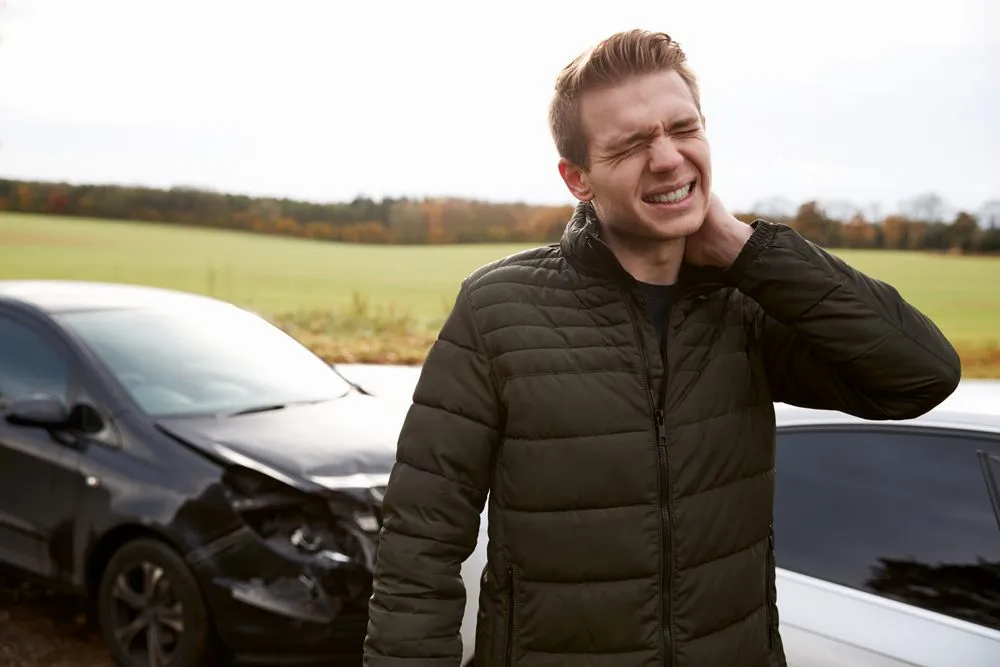 Auto accidents can often result in whiplash, neck pain, back pain and other long-lasting injuries. Whether you find yourself having trouble completing everyday tasks like you once did or suffer from pain in a specific area of the body, our chiropractor in Omaha can help you find relief without the use of prescription medications or more invasive treatment options.
With a unique one-on-one approach to patient care and years of combined experience, the team at Chiropractic Health Clinic is dedicated to helping each of our patients recover quickly and naturally from debilitating auto accident injuries. Whether you've been given an official diagnosis or you are just now noticing pain after a previous accident, our chiropractic care team is here to help.
When Should I See an Auto Accident Chiropractor?
Though you may not feel pain immediately, even a low-impact auto accident can cause major musculoskeletal issues and potentially lead to chronic pain. In fact, many hidden injuries don't present for days or weeks following an auto accident. That is why it is important that accident victims act quickly to visit our chiropractic clinic office as soon as possible.
Because many emergency room doctors are not trained to identify the delicate soft tissue damage, you may be sent home with pain medication and left without a proper diagnosis for your pain. Don't let yourself fall victim to years of chronic pain following an auto accident. Instead, contact our experienced and friendly team immediately to schedule an initial consultation.
Auto Accident Injuries Treated at Chiropractic Health Clinic
Patients involved in a car accident can suffer from a wide range of musculoskeletal injuries, each of which can be treated by our experienced chiropractic care team. Some of the most common auto accident injuries include:
Headaches and Migraines
Neck Pain and Stiffness
Whiplash
Back Pain
Shoulder Pain
Numbness and Tingling in the Extremities
Spinal Injuries
Vertigo or Dizziness
Whiplash treatment is one of the most common reasons that auto accident patients seek out our expert chiropractic care services. This common injury can result in your neck, shoulders and spine becoming unstable and radiate pain throughout the body. Caused by the sheer force of the impact between 2 vehicles, whiplash violently pushed the head and neck forward, only to quickly spring it back into its original position. This impact then leads to musculoskeletal system misalignment, numbness, pain, inflammation and stiffness.
How Can Chiropractic Care Help Treat My Auto Accident Injuries?
If you have been injured in a car accident, our knowledgeable and experienced chiropractor will first complete a gentle and comprehensive chiropractic examination to determine the source of your pain and other symptoms. In many cases, additional testing and X-rays may be required to make a diagnosis. From there, we will develop a treatment plan that is tailored to your individual health and lifestyle needs. Through the use of targeted manual adjustments and the combination of various other treatment methods including massage therapy and corrective exercises, we can help your body to heal without the use of prescription medications.
Schedule an Appointment with our Omaha Chiropractor
Have you been injured in an auto accident? If you are looking for a holistic and safe treatment method that does not rely on invasive procedures and prescription drugs, chiropractic care is right for you. Call (402) 778-5470 or visit the team at Chiropractic Health Clinic online today to schedule your initial consultation.