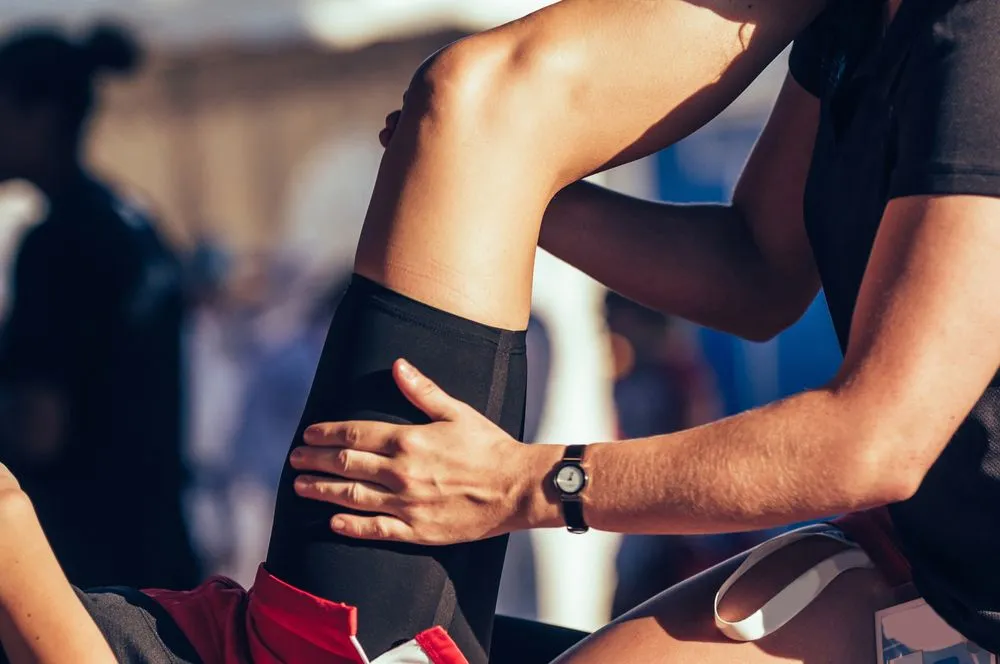 At the Chiropractic Health Clinic, we are proud to provide patients with a wide range of treatment options to help you manage your chronic pain and recover from a variety of common injuries without the use of prescription pain medications. As your choice chiropractor in Omaha, each member of our experienced chiropractic care team has been treating musculoskeletal sports injuries for years with proven results. If you or a loved one are in pain following a sports-related injury, contact our sports injury clinic today to schedule an initial evaluation.
Common Sports-Related Injuries
Both amateur and professional athletes are at risk for sports injuries, no matter their skill level. Generally, sports injuries can be classified into 2 different categories, either acute or chronic. For example, whether you're playing a sport with friends, working out at the gym or running and suddenly experience a sharp pain —you are likely suffering from an acute injury. However, if you notice a pain that feels like it is getting worse over time when using a certain body part, you may have a chronic injury.
Some of the common sports injuries that can be treated with chiropractic care include:
Pinched Nerves
Sciatica
Whiplash
Frozen Shoulder
Plantar Fasciitis
Back and Neck Pain
And More
Sports Injury Prevention Tips from Your Chiropractor in Omaha
While it's hard to avoid a sports injury, there are a few things you can do to reduce your pain and prevent further damage. As a good rule of thumb, our chiropractic care team suggests rest, ice, compression and elevation. By resting your body for at least a few days you can avoid further injury, while icing the area helps to stop any swelling. Compression will stabilize the affected area and elevate the injury will further reduce any swelling.
Sports Injury Treatment Options
At the Chiropractic Health Clinic, we are dedicated to providing a variety of different chiropractic sports injury treatment options to help patients of all ages. Depending on the type of injury you are suffering from and the extent of your injury, we may recommend the following treatment methods:
Chiropractic Adjustments – By targeting the source of your pain, our experienced chiropractors utilize advanced musculoskeletal manipulation to manage pain symptoms and promote faster healing.
Deep Tissue Therapy – Similar to deep tissue massage, this treatment option targets the deepest tissues surrounding the muscles and ligaments to break up scar tissue and reduce cramping.
Rapid Release – By using vibrational waves to relax your muscles, this treatment option breaks up scar tissue to reduce pain and promotes faster healing naturally.
Sports Concussion Assessment - Using a special tool, our chiropractors can evaluate, assess and manage concussions in athletes as young as 10, to help them safely return to playing sports.
Schedule an Appointment with our Omaha Chiropractor Today
Call (402) 778-5470 or visit the Chiropractic Health Clinic online to schedule an appointment at our sports injury clinic today.