Benefits of a Chiropractor for Your Pregnancy and Birth Experience
Aches and pains may feel like a normal part of pregnancy, but during pregnancy chiropractor treatment can actually help reduce some of that discomfort and prepare both mother and baby for an easier, less stressful delivery. For pregnant women living in Omaha, the Chiropractic Health Clinic at the Oakview Medical Building can provide safe, gentle and effective chiropractic care to help maintain and support a healthy pregnancy.
Safe and Effective Care from an Omaha Chiropractor During Pregnancy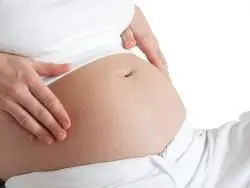 During pregnancy, you are going to be extra vigilant about your health, considering every bite you put into your mouth, what exercises you do and even the position you sleep in. going to the chiropractor can feel frightening, especially if you have never done so in the past. The
ACA indicates that chiropractic care
is both safe and effective for maintaining a healthy pregnancy. Chiropractors are specifically trained to provide chiropractic care to pregnant women in a way that supports a healthy, full-term pregnancy.
Chiropractic care can help reduce back and hip pain, which are common during pregnancy, including sciatica. Visiting the chiropractor in Omaha can sometimes eliminate these problems altogether, giving you a pain-free pregnancy.
Omaha prenatal care from a qualified chiropractor can also help prepare the body for delivery. With proper spinal alignment and proper nervous system function, the body is prepared to deliver with fewer complications.
Chiropractic care can also help acute health concerns, such as headaches or the common cold, so that you do not have to take medication, which could be potentially passed on to your baby. Improving nervous system communication can help the body fight these problems more effectively, so you don't need to take medication.
Chiropractic care during pregnancy may also help with emotions and hormones, that can make your life feel a bit unstable during pregnancy. A properly communicating nervous system can help restore emotional balance. Chiropractic care before, during and after pregnancy is a vital part of this process.
Finally, chiropractic care can help a breech baby shift to a proper position. While not all breech babies can be turned, it is possible that a chiropractor can encourage the baby to turn to a downward position.
How Chiropractic Care Changes During Pregnancy
Chiropractic care during pregnancy is not much different than care when you are not pregnant. However, the chiropractor will deliver treatment more gently to accommodate the changes in your body during pregnancy. Prenatal chiropractic care will also adjust because of the effects of relaxin.
Our Omaha Chiropractors can Provide the Pregnancy Care You Need
If you are ready to benefit from chiropractic care during pregnancy, contact Chiropractic Health Clinic at (402) 778-5470. Our team will help you understand the benefits of chiropractic care, and support you throughout your pregnancy. Contact us today to schedule your appointment with an Omaha chiropractor, and set yourself up for a healthy pregnancy, delivery and post-birth experience.