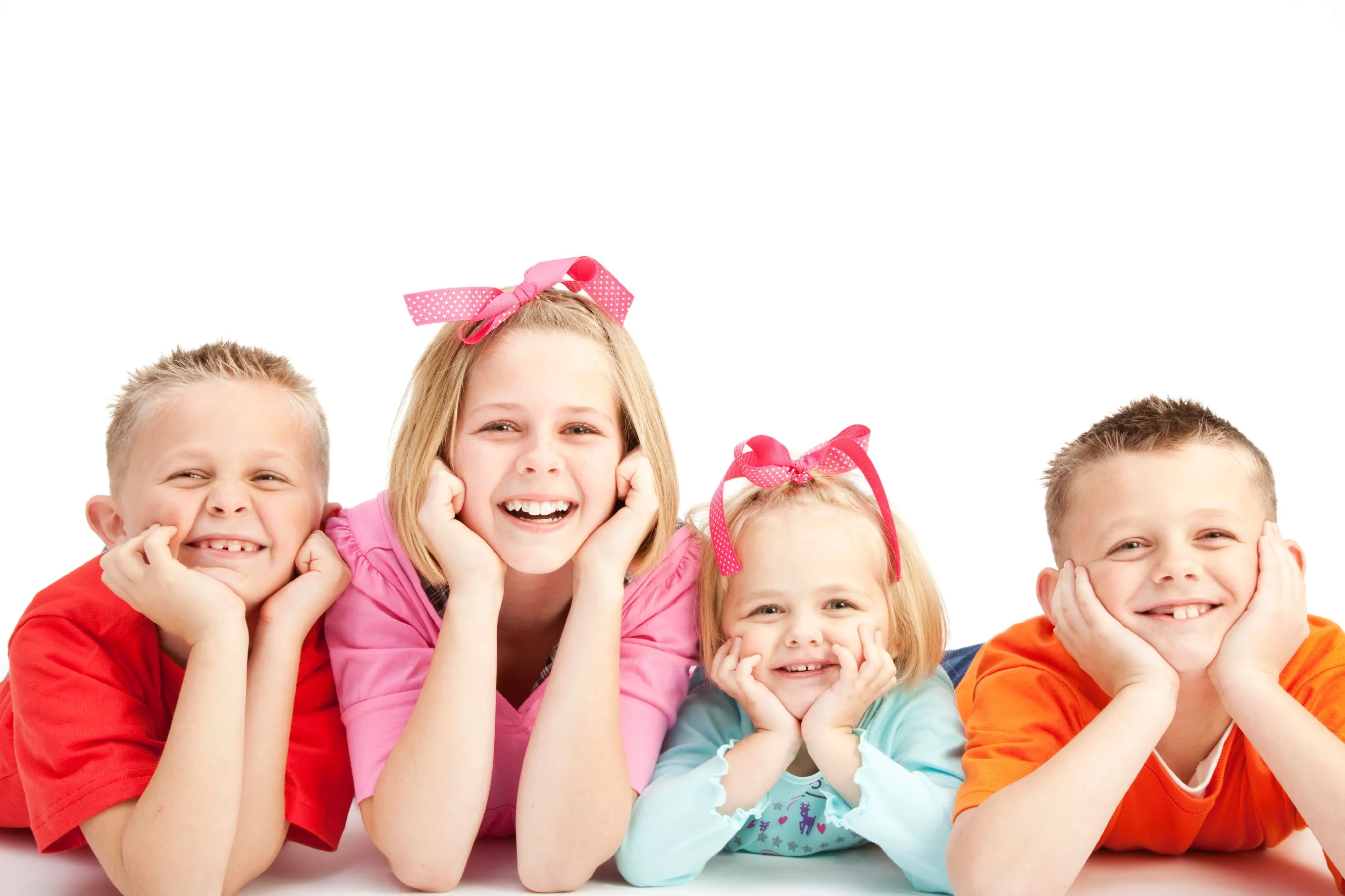 If you're familiar with Chiropractic Health Clinic, you or other adult members of your family may have received spinal adjustments from your chiropractor in Omaha NE to treat injuries, chronic strains or age-related ailments -- but did you know that this safe, effective healing modality is just as helpful for your kids? Pediatric chiropractic evaluations and adjustments can play a vital role in helping your little ones experience fewer childhood health issues while enjoying optimal growth and development. Any of our three skilled chiropractors will be more than happy to provide these important benefits to your children.
Safe, Natural Health and Wellness Care for Your Kids
The first question any caring parent would ask would be, "Is chiropractic care safe for kids?" Fortunately, the answer is a resounding yes. Many research studies have confirmed that the gentle, precise techniques used for pediatric chiropractic adjustments can provide multiple benefits without doing harm. In fact, pediatric chiropractic care is often prescribed to undo existing alignment problems that may have occurred during the birth process itself, correcting these issues before they can do harm of their own. Your pediatric chiropractor can adjust even newborn bodies safely and effectively, setting the stage for a healthier and more comfortable life.
The benefits of pediatric chiropractic care can continue year after year. Periodic evaluations and adjustments can correct the little (but significant) joint problems that often accompany childhood bumps, jolts and stumbles. Keeping your child's spinal alignment straight not only helps prevent musculoskeletal developmental abnormalities and strains, but it also permits the nervous system to relay the countless signals between the body and the brain as efficiently as possible.
Your Pediatric Chiropractor Treats Many Childhood Conditions
As you can imagine, a body that communicates with itself effectively can do a better job of performing its many processes, including keeping itself well. Adjustments from your pediatric chiropractor can actually help your child experience fewer of the common ailments that seem to afflict kids, including:
ADHD
Sleep problems
Colic and acid reflux
Bedwetting
Colds, ear infections and other infectious diseases
Respiratory issues such as asthma and allergies
The school years raise the threat of additional health challenges. For instance, heavy backpacks are a known cause of back pain, neck pain and spinal misalignment. Your chiropractor in Omaha can treat these discomforts while also instructing your children on healthier backpack usage. We can also treat sports injuries and screen for scoliosis, an abnormal spinal curvature that afflicts some school-age kids.
Schedule a Pediatric Chiropractic Appointment With Your Omaha Chiropractor Today!
You're never too young (or too old) to maintain your best health, especially when safe, non-invasive, drug-free methods such as chiropractic care are available. Give your children the opportunity to experience a lifetime of good health, wellness and natural treatment by enjoying the many benefits of a well-balanced body. Call Chiropractic Health Clinic at (402) 778-5470 today to schedule an initial with any pediatric chiropractor on our team!
---
Chiropractic Care for Children FAQ's in Omaha, NE
Parents may be wondering whether chiropractic care is appropriate for their children. Just like any other demographic, kids can develop the same kinds of ailments. Children will have a unique set of circumstances that will require individualized care from the doctor of chiropractic. Below are some common questions parents may have for chiropractic care for children.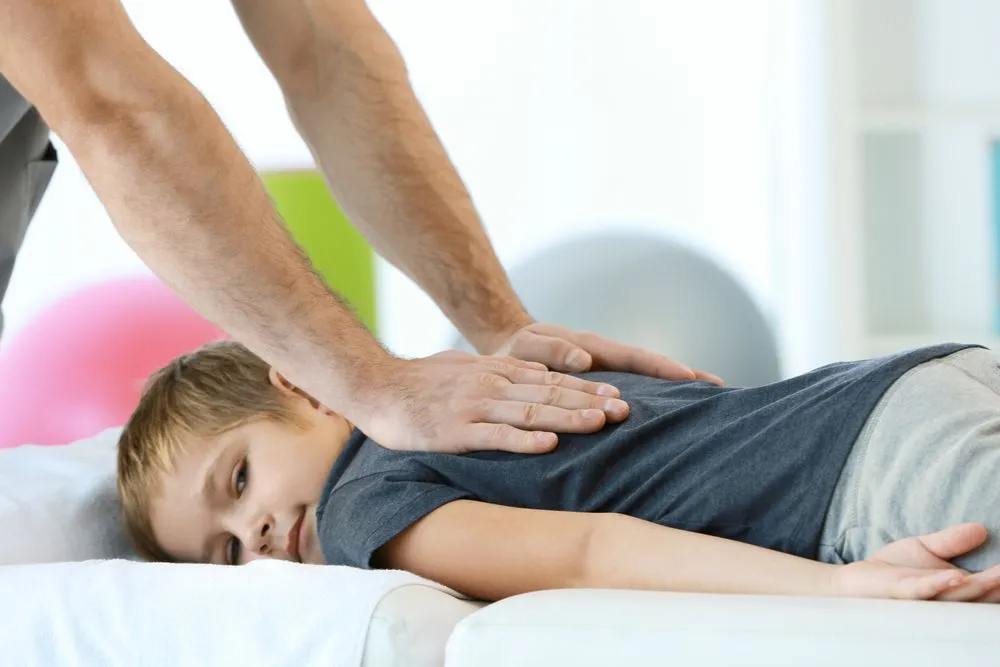 When Should I Take My Child to the Chiropractor?
Chiropractic care for children provides a solid foundation for wellness. Through pregnancy, birth, and childhood, chiropractic care offers choices and benefits for children's health and well-being. It is never too early to begin care to maximize your child full potential to heal and grow!
What Are Some Reasons a Child Might Need to See a Chiropractor?
Many parents seek chiropractic care for their children for many different reasons. For some, it is back and neck pain, scoliosis, trauma, spinal diseases, and sports injuries. While others seek chiropractic care to maximize their child's full ability to heal naturally. While under chiropractic care many parents see a better resolution of ear infections, enuresis (bed wetting), asthma, allergies, and generalized improved immune function.
What can a Child Expect when They Visit a Doctor?
Our chiropractor will take a look at your child's history of health. This will be followed by a physical evaluation designed to test for potential problems. If a problem is found, our chiropractor will recommend the best treatment options to the parent.
How Safe are Chiropractic Treatments?
Chiropractic care is the safest, least invasive form of healthcare! Chiropractic is safe and gentle for children. The 3 most unexpected improvements seen in children are 1 improved sleeping, 2. improved behavior, and attitude, 3. improved immune system function. Our chiropractors are trained to provide the safest, most effective pathway toward treatment.
How can I Found Child Chiropractic Care in Omaha, Nebraska?
Chiropractic Health Clinic at Oakview Medical is a healthcare clinic serving the area of Omaha. One of our specialties is pediatric care. Our Chiropractors are trained to efficiently treat children with the safest forms of chiropractic care. When you make a chiropractic visit, treatment will be tailored to your needs.
Contact Us Today
To contact Chiropractic Health Clinic and find out more about our pediatric services, give us a call at ;402-447-8504. We can discuss safe, friendly and healthy treatment options for your child.